our counselor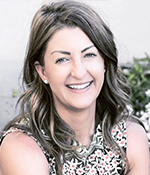 Shalee Horstman,
PhD, Registered Psychotherapist
"As far as we can discern, the sole purpose of human existence is to kindle a light of meaning in the darkness of mere being." - Carl Jung
Shalee Horstman is the founder and company director of Denver Counseling Group Integrative Medicine. She is a psychotherapist that incorporates many modalities such as movement, arts, meditation, talk therapy, dream work, and yoga. Shalee is a professional member of the American Dance Therapy Association (ADTA), Association of Dance Movement Psychotherapy United Kingdom (ADMPUK), Metro Denver Interdisciplinary Committee (MDIC), Yoga Alliance, and Colorado Association of Psychotherapists (CAP). Shalee is also a certified child and family investigator (CFI), a certified yoga instructor (CYT), and a CASA advocate.
PHILOSOPHY:
Shalee focuses on using an integrative medical approach to healing by using many modalities as the vehicles for personal development. Through taking a creative body/mind approach, an individual is encouraged to engage with the therapeutic process to integrate and further their social, cognitive, emotional and physical aspects of themselves.
Shalee believes in establishing a safe and welcoming environment for optimum healing. Shalee's approach is psychoanalytic with an emphasis on developing a positive relationship between therapist and client. Her personal style is influenced by Jungian techniques and uses many aspects of the creative arts, such as drawing, dancing, role playing, dream analysis, imagery exploration, and music to enhance ultimate expression. Shalee models hard work and consistency for lasting change in an individual's life.
SPECIALIZATION:
Shalee specializes in children, adolescents and adults who are experiencing psychosomatic symptoms (IBS and other digestive issues, chronic pain, sleeplessness, fibromyalgia, bodily symptoms of stress, headaches, persistent muscle tension, and other physical complaints that do not have a physical cause). Shalee also specializes in trauma, abuse and neglect, and those suffering from emotional/behavioral difficulties. This may include anxiety and depression, divorce, self esteem difficulties, eating disorders, PTSD, loss, and sensory processing disorder.
EDUCATION:
Shalee completed her Bachelor's degree in Dance Education from Florida International University and her Master's degree in Movement Psychotherapy from Goldsmiths College, University of London. Shalee completed her second Master's degree in Somatic Depth Psychology from Pacifica Graduate Institute. She also holds her PhD in Somatic Psychology with emphasis in integrative medicine from the same university in Santa Barbara, California.
Shalee has worked with people from all over the world studying and analyzing movement and nonverbal communication. During her graduate degrees, she worked at world renowned mental health institutions located around the globe. She currently works within the community through the family court systems, local homeless shelters, and in private practice. Shalee continues to advocate the importance the body has on an individual's psychological functioning and strives to improve the lives of others through holistic and creative methods.